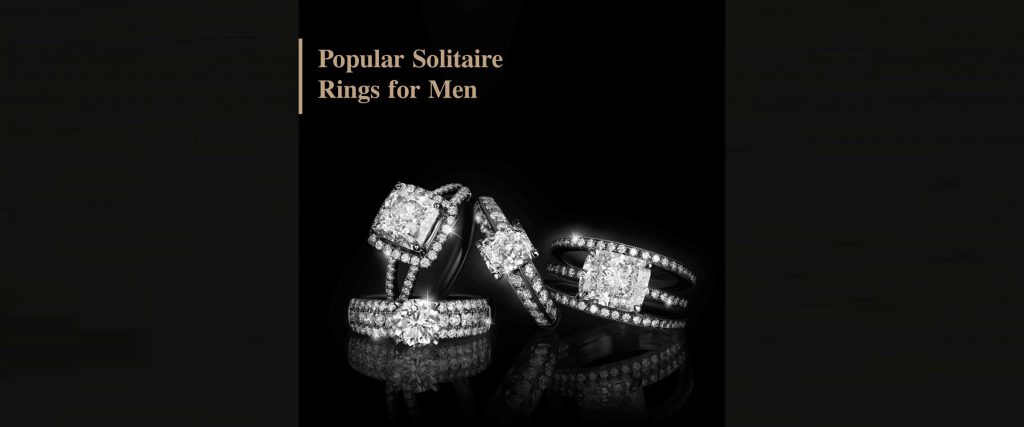 Confused in choosing Solitaire Rings For Men? As trends and designs have evolved, the men's solitaire ring has changed as well. Many companies have put together a stunning selection of men's solitaire rings. You can choose the best solitaire ring for men from V. Jayantilal & Co., which is available online and offline.
The man's grace and charm are flawlessly enhanced by the Solitaire Rings For Men. There are many different solitaire diamond ring designs for men out there, but we've compiled the top 11 for your better selection, so you can pick one that suits your style. Let's get going.
Bar Set Diamond Solitaire Ring for Men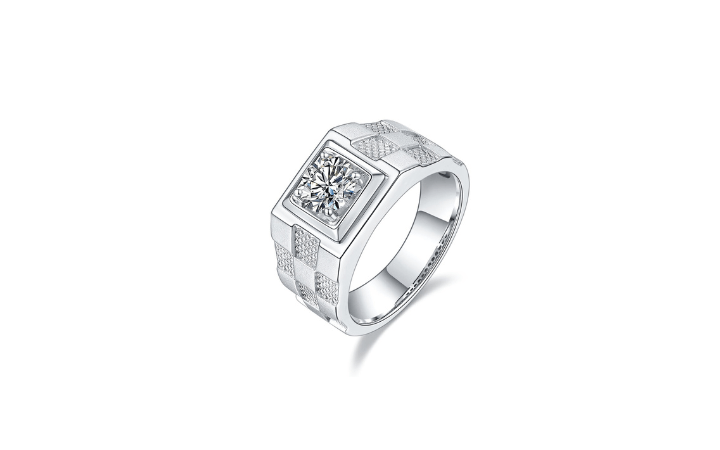 The diamond is set in a bar setting, which leaves it open on two sides and secures it in place with a metal bar that seizes the rock on the other two sides. This setting can blend in with the center stone or stand out for a striking wedding band or anniversary ring. The bar setting and channel setting are somewhat similar. A bar-set diamond ring amplifies sparkle as stones are more exposed.
Eternity Band Diamond Solitaire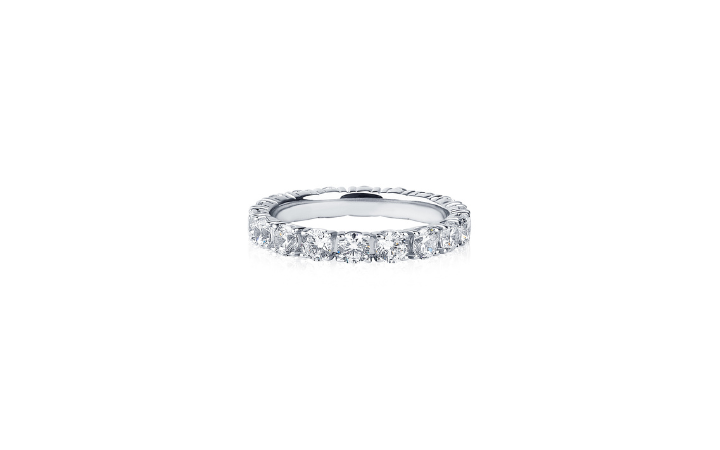 Eternity bands are one of the most popular ring types among men. These bands are distinguished by their versatility in terms of style and appearance. Eternity bands emphasize small diamonds throughout the entire band. The circle on an eternity band represents perfection, equality, everlasting love, completion, and eternity. Therefore, this classic band is the ideal option to symbolize the significance of your marriage, as it depicts commitment and eternal love for each other.
Prong Solitaire Setting Ring for Men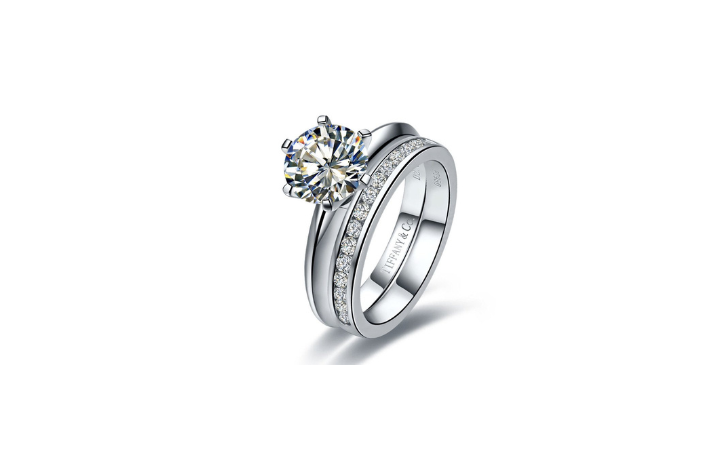 Prong settings are the most classic and universal for men's solitaire rings. A prong is a minute metal hook that tightly grasps the diamond and holds it in place. Most prong settings emphasize either four or six prongs. For round cut diamonds, we most often use four or six prongs. Prongs can be flat, V-shaped, rounded, or pointed. As there is less metal in this setting, there is more room for the diamond to be seen, and more light can pass through it, increasing its brilliance.
Flush Setting Diamond Solitaire Rings for Men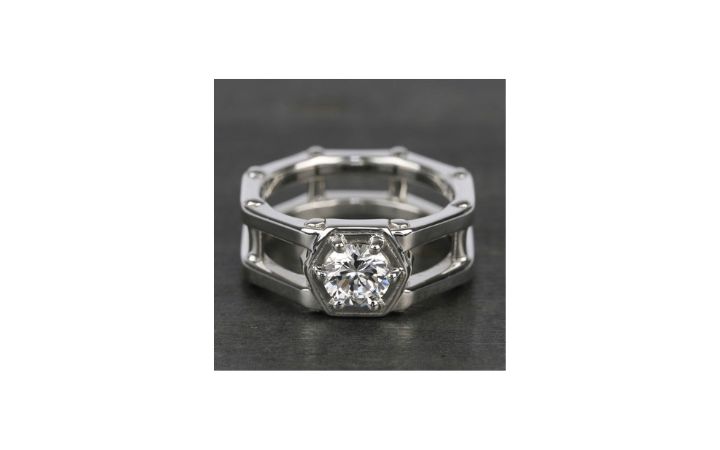 The flush setting of a men's diamond ring solitaire is also known as the "gypsy setting." The diamond is set into a drilled hole in the ring's band, which will help the ring sit flush with the ring's band. The flush setting is a popular choice among men for weddings. The flush setting is a more protective and durable ring style than the bezel setting.
Infinity Engagement Setting Ring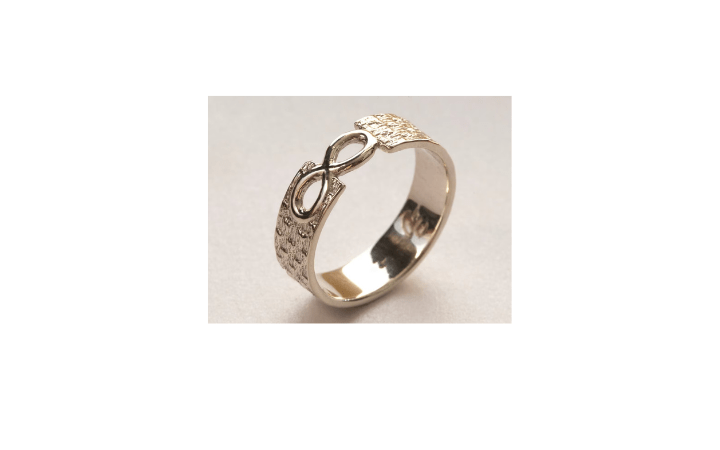 An infinity setting ring highlights a unique and elegant design with a pattern of an 8 shape to form an infinity symbol. An infinity symbol defines everlasting love. It gives a ring a delicate, graceful look that indicates the centre of a men's diamond solitaire ring. Infinity engagement ring settings come in a variety of designs, just like other rings. Some are pavé-set diamond settings that frame and draw attention to the center diamond, while others are solitaire settings that pair a beautiful center diamond with an elegant band.
Pave Setting Diamond Solitaire Rings For Men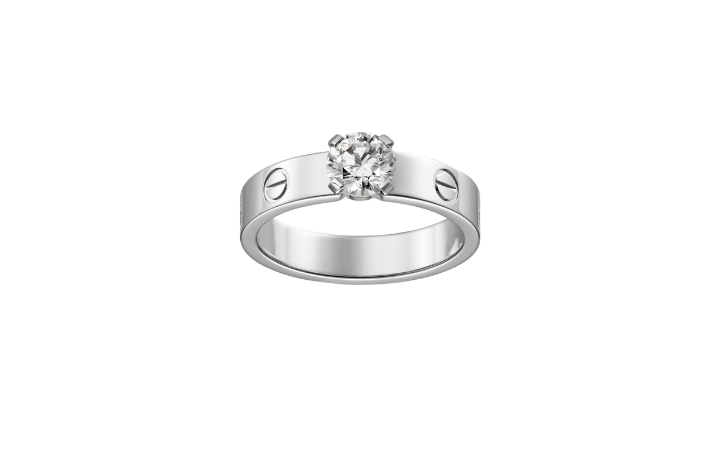 Pave-set diamond solitaire rings are unique and contemporary but offer a vintage look. Typically, the ring drills tiny holes into the band carefully sets the diamonds inside, and then creates tiny dots, or mini-prongs, all around each diamond to guard them within the holes. This setting is also referred to as a bead setting, and when using tiny stones, it is referred to as a micro-pavé setting. Diamonds are said to be pavé-set when they are as small as.01 to.02 carats and any smaller than that would be called micro-pavé.
Halo Solitaire Ring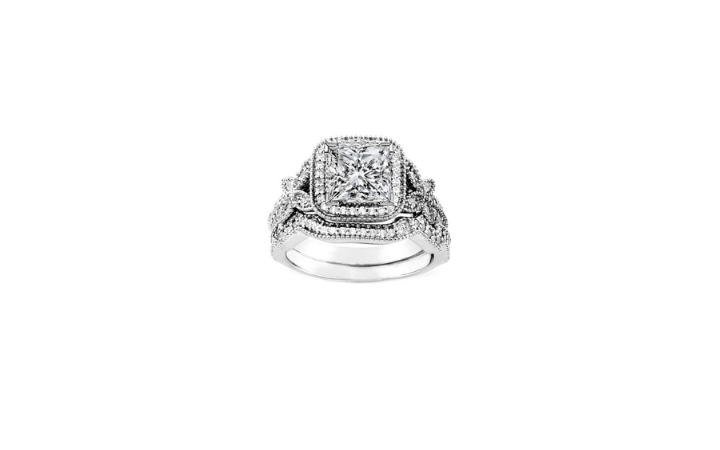 The halo setting refers to the placement of the diamond in a concentric circle surrounded by smaller solitaire stones to make the centre stone look great. In addition to enhancing the appearance of a small diamond, the halo setting makes the centre stone appear larger and increases the ring's overall sparkle. They come in a variety of unique shapes. Therefore, the halo solitaire ring can be a great option for men if they want to draw attention to their centre stone.
Bezel Set Diamond Solitaire Ring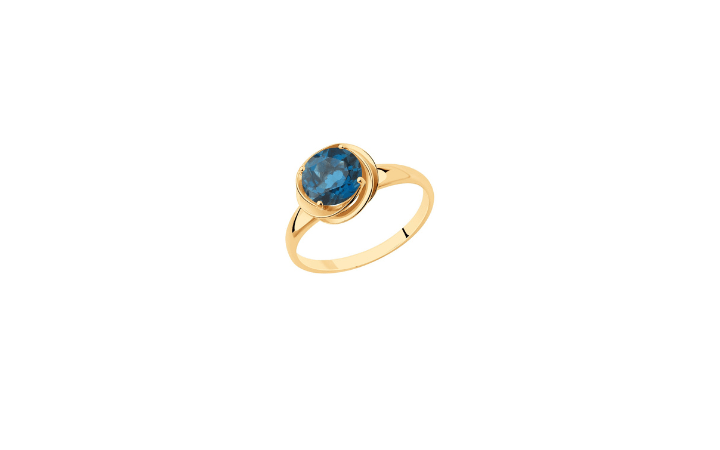 Bezel-set solitaire rings are one of the most popular ring frames because of their stylish and sophisticated appearance. If you want a choice for Solitaire Rings For Men daily, a bezel-set solitaire is the best option. A bezel is a single ring of metal around the entire girdle of the diamond. In this setting, the diamond looks bigger and whiter than in other settings. Many people choose this setting for its unique, clean, and modern look. Compared to a ring that uses prongs, the diamond is held more firmly. This makes the bezel setting one of the most durable types of engagement rings.
Tiffany Setting
In 1886, Mr Tiffany from Tiffany & Co. scientifically developed a six prong setting to maximize the light return on the diamond. Tiffany settings, also known as six prong solitaire settings, are the most popular diamond engagement rings. It has six minimalistic prongs that raise the diamond above its band. This setting ring supports a variety of carat sizes and different cut diamond shapes.
Tension Setting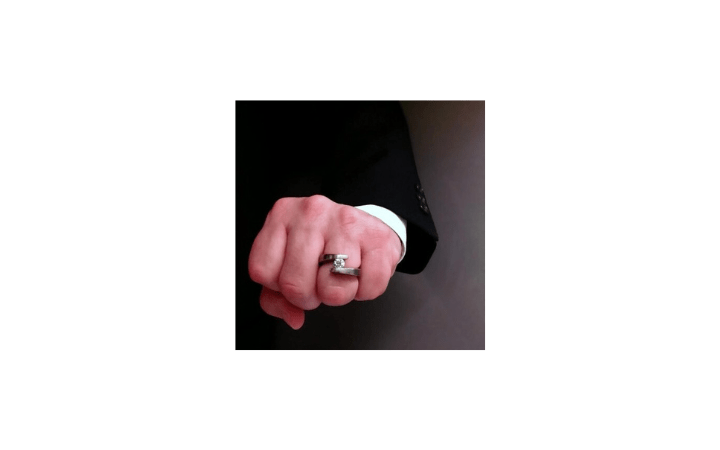 The tension setting is distinguished by its distinct appearance because it secures the diamond with pressure rather than prongs or bezels. Both the left and right sides of the opening exert pressure on the diamond, as there is no metal underneath it, which means the diamond can be cleaned easily. In this setting, the diamond appears to be floating. Tension-set solitaire rings are less expensive but more complicated to make.
Channel Setting
The Channel setting is a blend of both vintage and sophisticated looks. This setting is quite popular for men's wedding rings because it features only smaller diamonds and no center stones. The channel setting is a secure way to set the smaller diamond into the ring's band, making a metal channel of sparkling stones flush with the shank.
It's difficult to say which solitaire diamond engagement ring is the best. Each style has a distinct look as well as advantages and disadvantages.
Hopefully, now you have a better idea of which is the best solitaire rings for men and can impress your loved one with your precious choice.
Once you have chosen the setting, you'll look for a diamond that complements its style. Shop Solitaire Rings For Men from V. Jayantilal, a top diamond manufacturer in Surat.