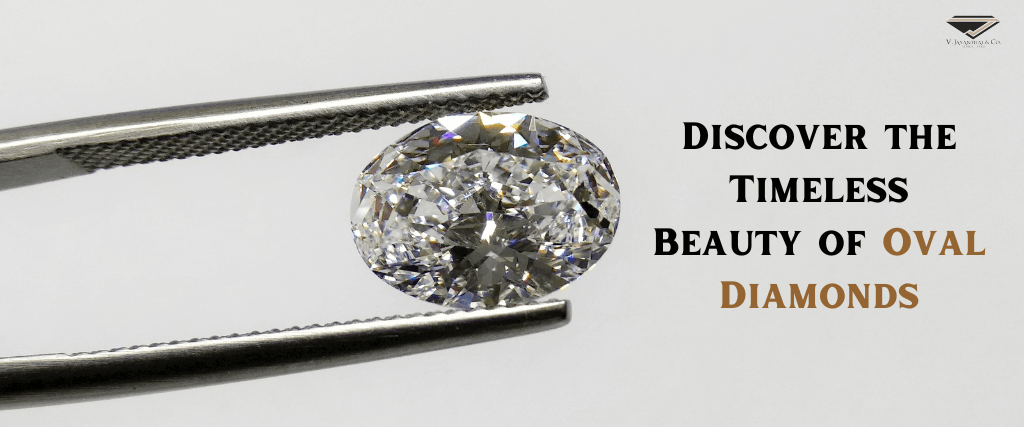 One of those timeless cuts, The Oval diamond, needs little introduction. Similar to the Round diamond, it is capable of speaking for itself and persuading many customers that it is the best option for them. Contrary to the round, it's a fantastic form to take into account if you want to deviate from "the norm" without going too far in the other direction. An oval diamond features an extended round form with a unique twist on understated beauty. Its fire may equal that of a round brilliant when it is faceted in a brilliant manner. The most typical facet configuration for an oval diamond is eight bezel facets on the crown and eight primary facets on the pavilion.
Oval diamonds are popular with many individuals for the following persuasive reasons: Oval diamonds might look bigger to the eye than round diamonds of the same carat weight because they have a larger surface area. The finger may appear longer due to the oval shape. In addition, because an oval diamond lacks sharp angles or corners, it is less likely to chip than other exquisite shapes. Obviously, there's a lot more to know about the Oval cut than that, but extolling the virtues of this classic cut is certainly a great place to start.
History of oval diamond
One of the earliest types of diamonds is the oval. Lazare Kaplan, a Russian diamond cutter, improved the form in the 1960s. For the most dazzling, full-of-fire oval-cut diamond, he invented the cutting technique still in use today. Before designing the Modern Oval Cut, Kaplan gained a reputation for his extraordinary talents in cleaving, a procedure in which fractured or terribly defective diamonds are cut into smaller, minimally included gems. Inarguably one of the best-known diamonds in the world, the Koh-I-Noor, or 'mountain of light, has featured an Oval cut since the mid-nineteenth century. Weighing 105.602 carats, the diamond is now in the possession of Queen Elizabeth II and resides in the Tower of London. Thousands of people have flocked to see it and the incredible glitter that the Oval cut offers throughout the years.
The best setting for oval diamond engagement ring
There are several options for settings for engagement rings with oval diamonds. And any option can provide a noticeably distinct appearance. Here are some options.
Halo Setting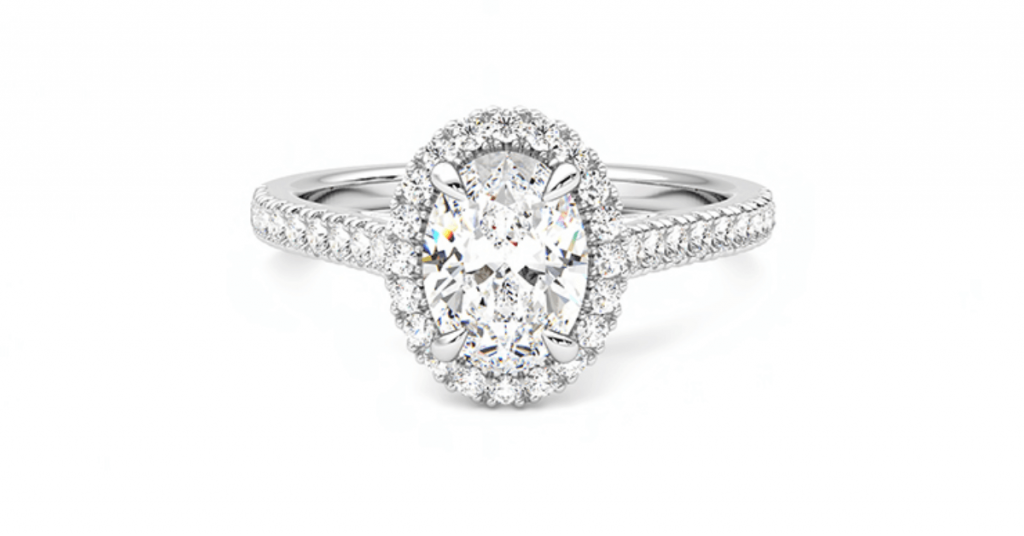 The circular centre stone is surrounded by a stunning halo of lesser diamonds. It draws attention to the form and gives the diamond a bigger appearance. A striking appearance may be achieved by selecting a unique metal colour or side stone.
Prong Setting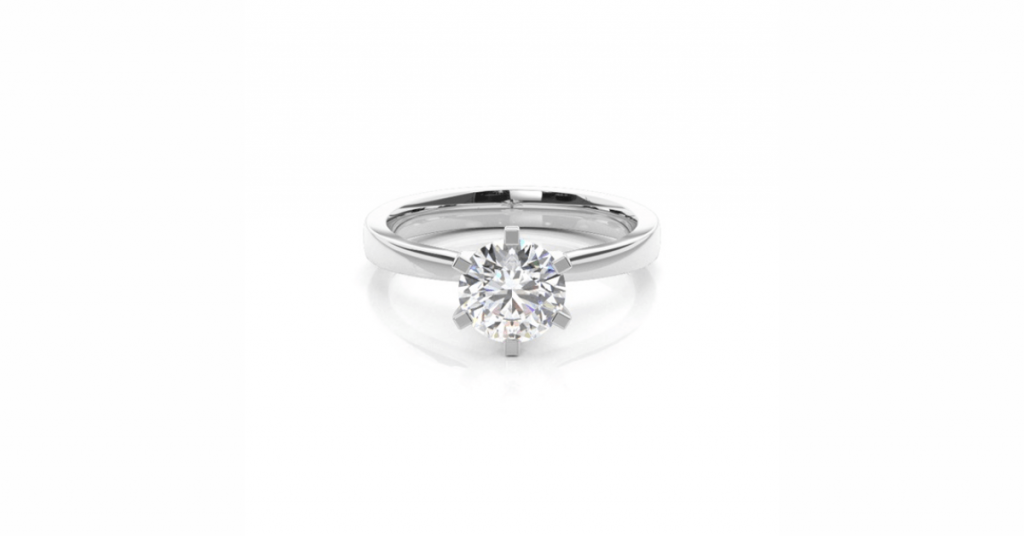 A decent setting for an oval diamond is a prong setting. They not only shield the diamond from damage, but they may also provide height, lifting the stone above the band and catching the viewer's attention.
Bezel Setting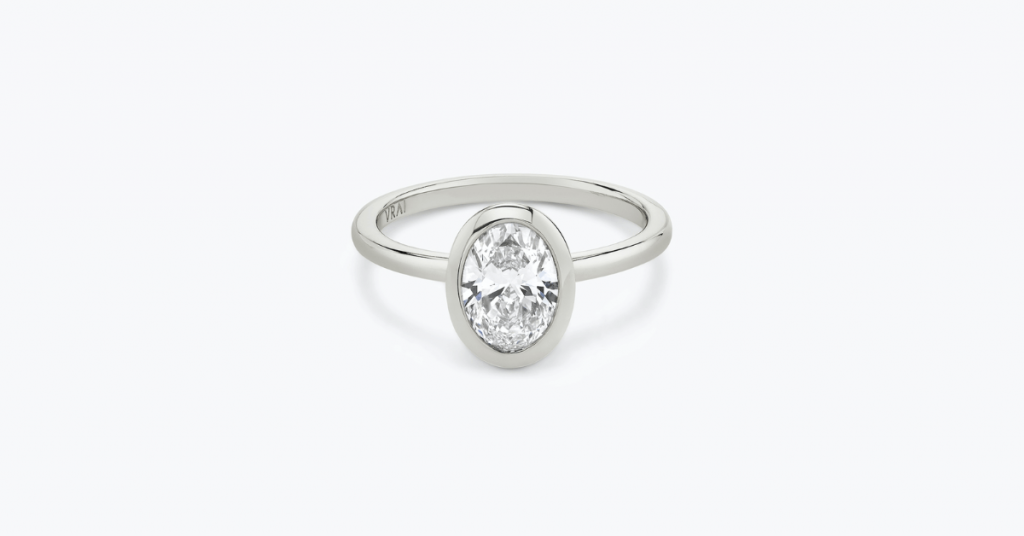 If you lead an active lifestyle, a bezel setting, which entirely encloses the diamond's edge in metal, is an excellent option. It's an effective way to protect the diamond and also enhances the beauty of the oval shape.
Side Stones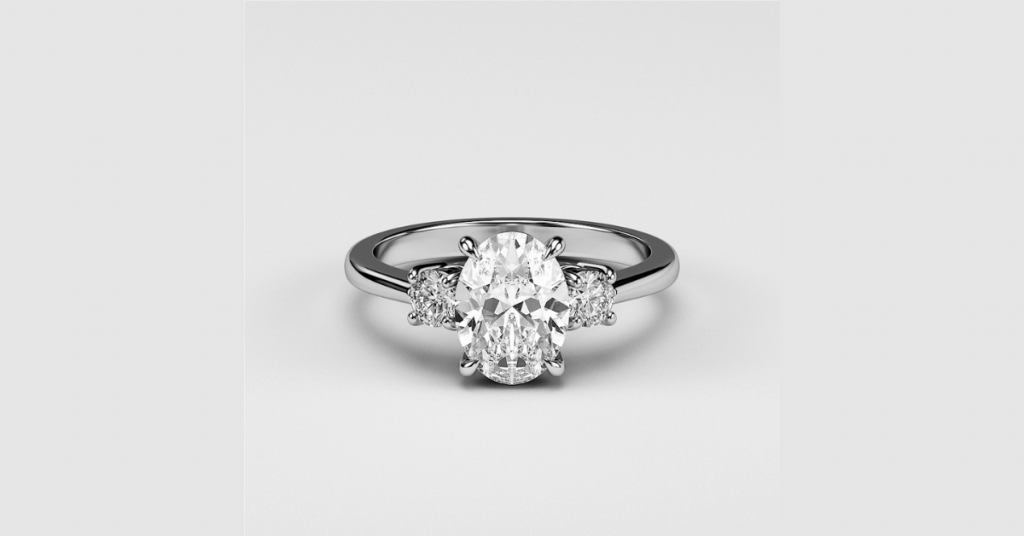 Almost any side stone looks good with an oval diamond. Its form is echoed by half-moon diamonds, which makes them a desirable option. Baguettes and tapering baguettes, as well as coloured gems, provide a chance to establish contrast. Choose side stones that are within one or two colour grades of the main diamond to avoid competing with its beauty if you want your diamond side stones to complement the centre oval.
Cut
The most accurate determinant of a diamond's brilliance, brightness, and overall beauty is its cut, which is the most crucial C of all.
The GIA does not assign oval diamonds the same overall cut grade as it does round brilliants, like all fancy cut diamonds. But all is not lost, since there are many more statistics that may be used to describe a diamond's cut. See our table below for a starting point for cut quality.
Remember that although though statistics are an excellent place to start to weed out low-quality diamonds, your best chance is always to see a diamond in person or on video and work with a reputable jeweller to locate the finest quality diamond in your price range. Oval diamonds are particularly arbitrary, and beauty is genuinely in the eye of the beholder (rather than the numbers).
Color
Oval cut diamonds show color more than other diamond shapes, so you'll want to opt for a higher color grade to get a certain look - whether that be cool and colorless or sunny champagne. The larger the diamond, the more obvious the color differences will be.
However, the distinctions between two (or even three) colour classes are frequently indiscernible to the unaided eye, so put your attention on choosing the diamond colour that you adore visually rather than spending more money for a barely noticeable letter grade.
Carat
Carat refers to a diamond's weight and not its size as many people believe. Thanks to their elongated shape, oval cut diamonds tend to look bigger for their carat weight vs other diamond shapes like a round cut diamond.
While sizes vary depending on how a stone is cut, a one-carat round diamond usually measures 6.5 x 6.5 mm, whereas an average oval cut diamond is usually 7.7 x 5.7mm - the extra height provides the impression that it is bigger. Therefore, think about an oval cut if you want a diamond that appears larger than its actual carat weight.
Clarity
The quantity of imperfections or flaws in a diamond is referred to as clarity. The oval shape and superb cutting help oval-cut diamonds to effectively conceal flaws. This implies that you may choose a diamond with a lesser clarity grade and yet have it be eye-clean. Now you're free to spend your budget on more important factors, like cuts.
Remember that imperfections closer to the margins of the stone will be easier to conceal than those closer to the centre.
Flawless (FL): No inclusions or blemishes can be seen with 10x magnification.
Internally Flawless (IF) - With a 10x magnification, several imperfections (but no inclusions) are visible.
CLARITY SCALE
Very, Very Slightly Included (VVS1 and VVS2) - Under a 10x magnification, inclusions are difficult to notice.
Very Slightly Included (VS1 and VS2) - Minor inclusions can be seen under 10x magnification
Slightly Included (SI1 and SI2) - inclusions that are visible at a 10x magnification
Included (I1, I2, and I3) - Obvious inclusions under 10× magnification
What to look for in an oval diamond
When looking for an oval diamond, consult the 4Cs of diamond quality. Oval diamonds are judged for their carat weight, colour, and clarity using the same standards as round brilliants. This might help you narrow down your search.
Length-to-Width Ratio
When viewing oval diamonds, keep proportion in mind. According to a thorough study of form preferences done by GIA in 2009, consumers and industry experts tend to favour a longer oval shape. According to the poll, ovals with a length to width ratio of 1.7:1 were the most common shape. You won't often find one since it is impractical to cut such lengthy oval diamonds from the raw rough. Ovals with ratios between 1.3:1 and 1.4:1 are more common.
Symmetry
In order to create the beauty of an oval diamond, symmetry is crucial. Draw a line along the centre of an oval diamond to see if it is symmetrical. The two sides' faceting and form should be identical. Next, trace a hypothetical line across the oval's centre. Again, the two parts should have the same faceting and form.
Shape Appeal
Look for an oval diamond with a lovely contour and sections that are evenly spaced apart. It is beneficial to contrast many various oval diamonds in order to pick one that appeals to you.
Girdle Thickness
The pavilion and crown come together at the girdle. It serves as the diamond's setting edge and defines the diamond's perimeter. Rounds and fancy shapes both use the same criteria to determine girdle thickness. Make sure to review the percentage diagram in the diamond's GIA Diamond Grading Report. Indicating whether the girdle is excessively thick or thin, the figure will display the stone's average girdle thickness percentage. Overly thick girdles can make a diamond heavier than its face-up appearance suggests, while tiny girdles can make damage like chipping more likely.
What is bow tie effect in an oval diamond?
A seemingly dull or darker core that resembles a black bow tie is known as the "bow tie effect." It is a location where light leaks rather than being reflected. The bow tie effect reduces diamond brilliance, although it only shows up when the oval cut is too shallow or deep. The presence of a bow tie will drive down the price of a loose diamond. A bow tie is caused by an issue with the diamond's facets, which causes an area of reduced light within the centre of the diamond. The facets of a diamond work like a series of mirrors to reflect light back into your eye from everywhere around you. The dark contrast you observe as you gaze at the stone is a reflection of your head and shoulders, which are obstructing light from reaching the diamond. The bow tie will be more obvious the closer your face is to the diamond. If the diamond is cut correctly, the bow tie will be small, but once you are in front of the diamond, there will always be some measure of a bow tie.
Overall, oval-cut diamond rings have a bigger, longer appearance than round brilliant diamond rings but nevertheless have a similar level of brightness and scintillation. They go well with rings that have bigger accent stones since they are beautiful and feminine. Oval diamond forms of the highest caliber are offered at competitive prices by V. Jayantilal & Co.